Warning
: Illegal string offset 'box_post_keywords' in
/home/proteins/public_html/wp-content/plugins/seo-smart-links-pro/seo-smart-links-pro.php
on line
433
Warning
: Illegal string offset 'box_post_keywords' in
/home/proteins/public_html/wp-content/plugins/seo-smart-links-pro/seo-smart-links-pro.php
on line
433
Warning
: Illegal string offset 'box_post_keywords' in
/home/proteins/public_html/wp-content/plugins/seo-smart-links-pro/seo-smart-links-pro.php
on line
433
Warning
: Illegal string offset 'box_post_keywords' in
/home/proteins/public_html/wp-content/plugins/seo-smart-links-pro/seo-smart-links-pro.php
on line
433
Warning
: Illegal string offset 'box_post_keywords' in
/home/proteins/public_html/wp-content/plugins/seo-smart-links-pro/seo-smart-links-pro.php
on line
433
Warning
: Illegal string offset 'box_post_keywords' in
/home/proteins/public_html/wp-content/plugins/seo-smart-links-pro/seo-smart-links-pro.php
on line
433
Warning
: Illegal string offset 'box_post_keywords' in
/home/proteins/public_html/wp-content/plugins/seo-smart-links-pro/seo-smart-links-pro.php
on line
433
Are you thinking of buying cheap smoothie blenders? While these inexpensive blenders might look alright on the outside, they may be lacking in some of the nifty features you can find in more expensive smoothie blenders. And that is the part that will cause problems in the future.
A lot of things can go wrong with very cheap smoothie blenders. Most inexpensive blenders are not made from high quality materials. They were not built to last. That being said, your cheap blender might break down on you while you are in the middle of making your smoothie. Another problem that it might cause is the consistency of the smoothie. The blade of the blender might wear out easily due to constant use. It will turn dull or the blade might start chipping off. You wouldn't want some of those metals from the blade to mix with your smoothie, would you?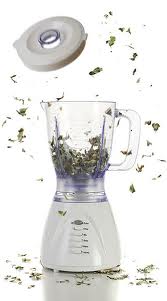 Also, smoothie blenders with a very dull blade do not effectively blend your smoothie. It might not cut through harder fruits such as apples and pears. There is also a chance that the blade is not rust-resistant. Metals can easily turn rusty when exposed to oxygen and water. This is true especially if you are not properly maintaining your blender. There are also manufacturing companies that claim that they are using stainless steel blades for their smoothie blenders. But after a few years of use, the stainless steel succumbs to rust.
Another thing that can go wrong with these cheap smoothie blenders is that the motor can easily burn. The blade has to work hard and fast in blending the ingredients inside. It needs a lot of motor power to do that. If you have bought a cheap machine that does not have a reliable and durable motor system, the motor parts might burn.
Cheap smoothie blenders are also difficult to clean. There are certain more expensive brands of smoothie blenders with more advanced features that can let you easily clean this in the dishwasher. Cheaper smoothie blenders are less moisture-resistant. They might also become more prone to the accumulation of molds or mildew.
As a vigilant consumer, you would want to look for the smoothie blenders. It is better to invest on equipments with more durable and more reliable features even if you are going to spend a bit more money on them. When it comes to long-term investments, buying the more expensive smoothie blenders will save you a lot more money. Those pricey smoothie blenders can also give you better consistency and quality of smoothies!
No related posts.