Warning
: Illegal string offset 'box_post_keywords' in
/home/proteins/public_html/wp-content/plugins/seo-smart-links-pro/seo-smart-links-pro.php
on line
433
Warning
: Illegal string offset 'box_post_keywords' in
/home/proteins/public_html/wp-content/plugins/seo-smart-links-pro/seo-smart-links-pro.php
on line
433
Warning
: Illegal string offset 'box_post_keywords' in
/home/proteins/public_html/wp-content/plugins/seo-smart-links-pro/seo-smart-links-pro.php
on line
433
Warning
: Illegal string offset 'box_post_keywords' in
/home/proteins/public_html/wp-content/plugins/seo-smart-links-pro/seo-smart-links-pro.php
on line
433
In case you don't know what "whey" is before we delve into yummy whey protein shake recipes, here's a simple explanation. Whey is a co-product of cheese production. It is one of the components that separate from milk after curdling, when an edible acidic substance is added. And whey protein is the name of globular proteins that can be isolated from whey.
This friend I talk about on my blog has got so interested in the protein drinks and the ease with you can nourish your body with vital nutrients that she is obsessed with protein shake recipes …in a good way of course! So this time she said lets see how much you know about whey protein, hence the above description.
We blended this protein shake after the gym session.
Whey protein balanced Meal Shake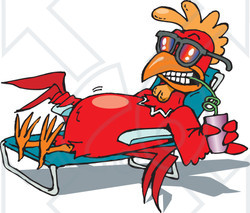 Ingredients & Procedure:
1 cup milk
1 serving chocolate whey protein powder
1 banana
2 Tbsp regular pudding mix
3 oz. carrot
1 oz. raw spinach
3/4 cup ice
Blend everything but the ice until smooth. If it's not sweet enough, add a dash of  honey. Then add the ice and blend again until smooth.
Now can you imagine how amazed my friend is about the whole versatility of these protein drinks.  She couldn't imagine in her wildest dreams that you could blend things like carrot and spinach in protein shakes to make turn them into a balanced meal.
How about this one for a healthy nourishing breakfast. Berries are full of anti-oxidants which boost your immune system and the added bonus is that they don't have many calories.
Boysenberry Smoothie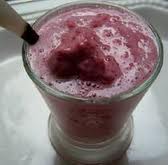 Ingredients & Procedure:
1 scoop vanilla whey protein powder
1 cup fresh or frozen boysenberries
1 cup plain or vanilla low-fat yogurt
1/3 cup 100% apple juice
3-4 ice cubes
It is really important that you include some sort of fruit and/or vegetable in your whey protein shake recipes to balance out the protein with roughage.
Related posts: