Warning
: Illegal string offset 'box_post_keywords' in
/home/proteins/public_html/wp-content/plugins/seo-smart-links-pro/seo-smart-links-pro.php
on line
433
Warning
: Illegal string offset 'box_post_keywords' in
/home/proteins/public_html/wp-content/plugins/seo-smart-links-pro/seo-smart-links-pro.php
on line
433
Warning
: Illegal string offset 'box_post_keywords' in
/home/proteins/public_html/wp-content/plugins/seo-smart-links-pro/seo-smart-links-pro.php
on line
433
Warning
: Illegal string offset 'box_post_keywords' in
/home/proteins/public_html/wp-content/plugins/seo-smart-links-pro/seo-smart-links-pro.php
on line
433
Warning
: Illegal string offset 'box_post_keywords' in
/home/proteins/public_html/wp-content/plugins/seo-smart-links-pro/seo-smart-links-pro.php
on line
433
Warning
: Illegal string offset 'box_post_keywords' in
/home/proteins/public_html/wp-content/plugins/seo-smart-links-pro/seo-smart-links-pro.php
on line
433
Warning
: Illegal string offset 'box_post_keywords' in
/home/proteins/public_html/wp-content/plugins/seo-smart-links-pro/seo-smart-links-pro.php
on line
433
Warning
: Illegal string offset 'box_post_keywords' in
/home/proteins/public_html/wp-content/plugins/seo-smart-links-pro/seo-smart-links-pro.php
on line
433
Warning
: Illegal string offset 'box_post_keywords' in
/home/proteins/public_html/wp-content/plugins/seo-smart-links-pro/seo-smart-links-pro.php
on line
433
Warning
: Illegal string offset 'box_post_keywords' in
/home/proteins/public_html/wp-content/plugins/seo-smart-links-pro/seo-smart-links-pro.php
on line
433
Warning
: Illegal string offset 'box_post_keywords' in
/home/proteins/public_html/wp-content/plugins/seo-smart-links-pro/seo-smart-links-pro.php
on line
433
Warning
: Illegal string offset 'box_post_keywords' in
/home/proteins/public_html/wp-content/plugins/seo-smart-links-pro/seo-smart-links-pro.php
on line
433
Warning
: Illegal string offset 'box_post_keywords' in
/home/proteins/public_html/wp-content/plugins/seo-smart-links-pro/seo-smart-links-pro.php
on line
433
Warning
: Illegal string offset 'box_post_keywords' in
/home/proteins/public_html/wp-content/plugins/seo-smart-links-pro/seo-smart-links-pro.php
on line
433
Warning
: Illegal string offset 'box_post_keywords' in
/home/proteins/public_html/wp-content/plugins/seo-smart-links-pro/seo-smart-links-pro.php
on line
433
Warning
: Illegal string offset 'box_post_keywords' in
/home/proteins/public_html/wp-content/plugins/seo-smart-links-pro/seo-smart-links-pro.php
on line
433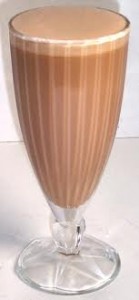 Whether you want to build muscle, lose weight or boost your energy level, so much could be said to highlight that protein shakes work but the following points highlight the essence of their main benefits.
1. Supercharge your metabolic rate by 25%
After the age of 40, the metabolism is slows down significantly and can often lead to struggle with the weight. Our metabolism is at its peak until we hit 20, then it gradually slows as we age.
The main reason for the slow metabolism is because we lose muscle and we decrease our level of physical activity. This occurs mostly because life takes over and can consume much of our energy. We  often start to crave for carbs and sugar when tired. Sugar becomes the source of fun when life gets too involved. And we know this only adds to the problem by turning ourselves into metabolic disasters. Less activity and too many carbs  turn into excess body fat and slower metabolism.
The goods news is that gaining weight as you age is completely avoidable. There are lots of things you can do to. Here are a few to get you started. By drinking a whey protein shake for breakfast every day can boost your metabolism by 25% therefore turning your sleeping metabolism into a fat-melting fireball.
You must look for low carb and low fat whey proteins with almost no sugar.
2. Cut down calories with protein shake for breakfast
Why do protein shakes for breakfast work? In simple terms, weight loss occurs when your metabolism gets moving and you expel more calories than you take in. An average bagel and orange juice meal equals 750 calories and if you were to replace it with a 155-calorie protein shake, you would save 595 calories per day. With that you're bound to see the results on your bathroom scale very fast.
Protein shakes increase your metabolism, so starting your day with protein shake your body will burn fat all day long. Make your shake with ice and water or anything that does not add calories. Add a handful of berries which add more nutrients and flavor without the extra calories.
Fat-Burning Mocha Breeze
• ½ cup of cold water
• 2 scoops of nutrient-rich chocolate protein powder
• 1 tsp of instant coffee
• 5 ice cubes to thicken
Blend all ingredients in a blender on high for one minute. Drink yourself skinny!
Note: You can add more or less water depending on consistency you prefer.
3. Uplift your energy levels
Lack of protein in the diet is often the number-one reason for fatigue! Reaching your body's protein requirements is not easy if you have to rely on normal meals. Most of us need 1 gram of protein per pound of lean body weight. So a person weighing 120 pounds will need to consume 120 grams of protein a day from lean sources such as fish, egg whites, turkey and chicken breast, or non-fat cottage cheese. Drinking a high-quality protein shake every day to satisfy body's nutrient requirements make life easy. You don't have to think, plan or cook.
Here's a recipe for energy boosting protein shake which has a secret ingredient, the white kidney bean extract. It helps block carbohydrates from being broken down, so they won't be converted to fat. Beyond that, this shake is full of healthy, tasty fruits that are a welcome addition to any diet.
• 1 cup water
• 1 scoop whey protein isolate powder
• 1 tsp unsweetened cocoa powder
• 1/2 cup frozen blackberries or blueberries
• 1/2 banana
• 1 tsp of white kidney bean extract
In a smoothie blender, process all ingredients until smooth. Enjoy!
The above discussion will certainly give you the confidence that protein shakes work.
Related posts: