Warning
: Illegal string offset 'box_post_keywords' in
/home/proteins/public_html/wp-content/plugins/seo-smart-links-pro/seo-smart-links-pro.php
on line
433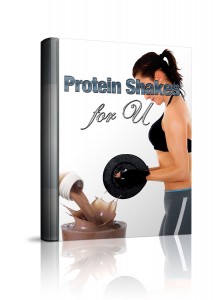 If you've asked a male member in your vicinity for information on choosing the right protein shakes for women, then you've probably seen the old raised eyebrow, frown and then something along the lines of "what do you want to take protein shakes for?…, they'll make you fat!….. they're not meant for women ".
Be assured, protein shakes are also popular amongst women. In fact, many weight loss professionals will recommend protein shakes for weight loss. Most dieting programs recommend having 6 small meals per day of around 300 calories or less, protein shakes for women can come in really handy for that.
What's your reason for using protein shakes?
• Build muscle OR
• Lose weight OR
• Just increase your daily protein intake OR
• You LOVE the taste
Protein is a key ingredient responsible for rebuilding cells in our body and muscle building. It is also responsible for hair growth,  boost metabolism,  better digestion.
So what's the Best Protein Shake to buy?
Soy protein isolate, whey protein concentrate, whey protein isolate, or a combination any of those are good for weight control for women. Whey protein isolate has the least amount of fats and lactose content, however if you are sensitive to lactose and gluten that also need isolated protein from estrogen, there are resources for that as well.
A lot of protein powders and protein-rich shakes are designed to fulfill the nutritional needs of women; therefore, if you consider the best protein shakes for women which not only allow them to lose weight but also supply necessary nutrients, then the best ones are those packed with vitamins and minerals – usually containing iron, calcium, folic acid, vitamins A & B, and much more. An important thing is not to take fat completely out of the diet since it is also one of the essential dietary needs for the body to function properly. Some women have achieved their goals, either of the ones listed above by using protein meal replacement shakes, however, it is crucial to know that women have particular nutritional needs different from men.
Protein Isolates such as Optimum Nutrition 100% Whey Protein are a good choice of protein shake for women since they tend to be lower in carbs and fat, and are absorbed quicker in the body. Sodium levels in the isolate varieties, as a lot of the better tasting proteins have way too much sodium.
Soy protein is great for dieters as it is fat-free, and low GI. The ones labeled as sugar-free have extra nasty additives put in to spice up the flavor, so it's worth reading the ingredients.
In conclusion, protein shakes for women is a happening phenomena. Many women swear by it and have achieved their goals of weight loss, muscle building or more convenient way to fulfil their dietary protein intake. With the great variety of products available these days, it's a delicious delight to enjoy protein shakes.
Related posts: