Warning
: Illegal string offset 'box_post_keywords' in
/home/proteins/public_html/wp-content/plugins/seo-smart-links-pro/seo-smart-links-pro.php
on line
433
Warning
: Illegal string offset 'box_post_keywords' in
/home/proteins/public_html/wp-content/plugins/seo-smart-links-pro/seo-smart-links-pro.php
on line
433
Warning
: Illegal string offset 'box_post_keywords' in
/home/proteins/public_html/wp-content/plugins/seo-smart-links-pro/seo-smart-links-pro.php
on line
433
Warning
: Illegal string offset 'box_post_keywords' in
/home/proteins/public_html/wp-content/plugins/seo-smart-links-pro/seo-smart-links-pro.php
on line
433
Warning
: Illegal string offset 'box_post_keywords' in
/home/proteins/public_html/wp-content/plugins/seo-smart-links-pro/seo-smart-links-pro.php
on line
433
Warning
: Illegal string offset 'box_post_keywords' in
/home/proteins/public_html/wp-content/plugins/seo-smart-links-pro/seo-smart-links-pro.php
on line
433
Warning
: Illegal string offset 'box_post_keywords' in
/home/proteins/public_html/wp-content/plugins/seo-smart-links-pro/seo-smart-links-pro.php
on line
433
Warning
: Illegal string offset 'box_post_keywords' in
/home/proteins/public_html/wp-content/plugins/seo-smart-links-pro/seo-smart-links-pro.php
on line
433
Warning
: Illegal string offset 'box_post_keywords' in
/home/proteins/public_html/wp-content/plugins/seo-smart-links-pro/seo-smart-links-pro.php
on line
433
Warning
: Illegal string offset 'box_post_keywords' in
/home/proteins/public_html/wp-content/plugins/seo-smart-links-pro/seo-smart-links-pro.php
on line
433
Warning
: Illegal string offset 'box_post_keywords' in
/home/proteins/public_html/wp-content/plugins/seo-smart-links-pro/seo-smart-links-pro.php
on line
433
Warning
: Illegal string offset 'box_post_keywords' in
/home/proteins/public_html/wp-content/plugins/seo-smart-links-pro/seo-smart-links-pro.php
on line
433
Warning
: Illegal string offset 'box_post_keywords' in
/home/proteins/public_html/wp-content/plugins/seo-smart-links-pro/seo-smart-links-pro.php
on line
433
Warning
: Illegal string offset 'box_post_keywords' in
/home/proteins/public_html/wp-content/plugins/seo-smart-links-pro/seo-smart-links-pro.php
on line
433
Warning
: Illegal string offset 'box_post_keywords' in
/home/proteins/public_html/wp-content/plugins/seo-smart-links-pro/seo-smart-links-pro.php
on line
433
Warning
: Illegal string offset 'box_post_keywords' in
/home/proteins/public_html/wp-content/plugins/seo-smart-links-pro/seo-smart-links-pro.php
on line
433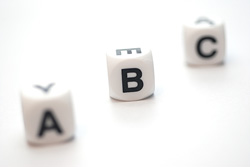 How to make protein shakes is a skill that can seem second nature to those who do it daily, and may seem totally alien to those new to it. We all have to start somewhere right? We can't be all experts at every little thing, even though everybody else seems to be crazy about this thing. For all the beginners and those shy of admitting they are newbies, this will show you how to make protein shakes.
The main component of protein shakes is a whey protein powder. There are many brands available today, so make sure you buy a good and popular brand. I'm not suggesting you get the brand most people like just because they like it. The reason is that if there's something wrong with the brand, then chances are, you would already have known about it. If many people still patronize a certain brand, then you can be sure that there is no problem. Either that or people are just too thick.
Then, there's milk. You can choose skimmed, low fat, or even full cream. But please remember to use fresh milk. Always check the expiration date. Using bad milk would not only make you sick, but also would give a tangy taste, something you wouldn't surely enjoy. Even if you know how to make protein shakes, no amount of skill would make spoiled milk taste good.
Now come the berries. People add different kinds of berries to their shakes. Many use strawberries, while others prefer to use fruit like bananas, avocados and mangos. Whatever you use, just don't forget to put the top on when you turn on the blender. Also, don't try to force the blender to blend your shake. If your shake is too lumpy, try using your blender at a low setting. How to make protein shakes is best tested through experience so make one now!
Related posts: