Warning
: Illegal string offset 'box_post_keywords' in
/home/proteins/public_html/wp-content/plugins/seo-smart-links-pro/seo-smart-links-pro.php
on line
433
Warning
: Illegal string offset 'box_post_keywords' in
/home/proteins/public_html/wp-content/plugins/seo-smart-links-pro/seo-smart-links-pro.php
on line
433
Warning
: Illegal string offset 'box_post_keywords' in
/home/proteins/public_html/wp-content/plugins/seo-smart-links-pro/seo-smart-links-pro.php
on line
433
Warning
: Illegal string offset 'box_post_keywords' in
/home/proteins/public_html/wp-content/plugins/seo-smart-links-pro/seo-smart-links-pro.php
on line
433
Warning
: Illegal string offset 'box_post_keywords' in
/home/proteins/public_html/wp-content/plugins/seo-smart-links-pro/seo-smart-links-pro.php
on line
433
Warning
: Illegal string offset 'box_post_keywords' in
/home/proteins/public_html/wp-content/plugins/seo-smart-links-pro/seo-smart-links-pro.php
on line
433
Warning
: Illegal string offset 'box_post_keywords' in
/home/proteins/public_html/wp-content/plugins/seo-smart-links-pro/seo-smart-links-pro.php
on line
433
Warning
: Illegal string offset 'box_post_keywords' in
/home/proteins/public_html/wp-content/plugins/seo-smart-links-pro/seo-smart-links-pro.php
on line
433
Warning
: Illegal string offset 'box_post_keywords' in
/home/proteins/public_html/wp-content/plugins/seo-smart-links-pro/seo-smart-links-pro.php
on line
433
Warning
: Illegal string offset 'box_post_keywords' in
/home/proteins/public_html/wp-content/plugins/seo-smart-links-pro/seo-smart-links-pro.php
on line
433
Warning
: Illegal string offset 'box_post_keywords' in
/home/proteins/public_html/wp-content/plugins/seo-smart-links-pro/seo-smart-links-pro.php
on line
433
Warning
: Illegal string offset 'box_post_keywords' in
/home/proteins/public_html/wp-content/plugins/seo-smart-links-pro/seo-smart-links-pro.php
on line
433
Warning
: Illegal string offset 'box_post_keywords' in
/home/proteins/public_html/wp-content/plugins/seo-smart-links-pro/seo-smart-links-pro.php
on line
433
Warning
: Illegal string offset 'box_post_keywords' in
/home/proteins/public_html/wp-content/plugins/seo-smart-links-pro/seo-smart-links-pro.php
on line
433
Warning
: Illegal string offset 'box_post_keywords' in
/home/proteins/public_html/wp-content/plugins/seo-smart-links-pro/seo-smart-links-pro.php
on line
433
Warning
: Illegal string offset 'box_post_keywords' in
/home/proteins/public_html/wp-content/plugins/seo-smart-links-pro/seo-smart-links-pro.php
on line
433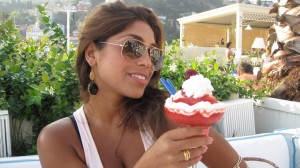 It is not rocket science to create your own protein shake recipes. All it takes is a little understanding on the components of a protein shake. From there, you can discover what you can tweak and change.
Protein shakes cannot be protein shakes without whey protein powder. While there are many different brands you can choose from, chances are they all provide the same thing – protein. With this in mind, you can probably expect that they all would taste the same too. Not much room here for experimentation, so we move on to the next ingredient.
Protein shake recipes are also known to include milk. Milk can be in different kinds – skimmed, low fat and full cream. There's also milk made from soy, and there are variants offering flavours like vanilla and chocolate.
Adding ice is an option; while others suggest against it, others claim that why make a shake without ice.
Last but not the least, berries may or may not be added to the shake. Some people use strawberries because strawberries have lots of antioxidants and tasty goodness. I think most people prefer it because of the taste. I like strawberries because it gives your shake a pinkish color. And we all know that pink is the color of health. Some recipes include a banana, which very much complements the milk in the protein shake.
Given the variety of fruits you can choose from, and the kinds of milk that you can use, coupled with the choice of plain or iced, there are many variations of protein shakes that you can make and try. Remember though to only use things that can fit and can be liquefied in a blender. IF you plan to use a watermelon, please try to remove the seeds if any before using your blender. Your blender is powerful against helpless fruit insides, but not seeds. Hopefully, you can now make and taste your own protein shake recipes.
Related posts: