Warning
: Illegal string offset 'box_post_keywords' in
/home/proteins/public_html/wp-content/plugins/seo-smart-links-pro/seo-smart-links-pro.php
on line
433
Warning
: Illegal string offset 'box_post_keywords' in
/home/proteins/public_html/wp-content/plugins/seo-smart-links-pro/seo-smart-links-pro.php
on line
433
Warning
: Illegal string offset 'box_post_keywords' in
/home/proteins/public_html/wp-content/plugins/seo-smart-links-pro/seo-smart-links-pro.php
on line
433
Warning
: Illegal string offset 'box_post_keywords' in
/home/proteins/public_html/wp-content/plugins/seo-smart-links-pro/seo-smart-links-pro.php
on line
433
Warning
: Illegal string offset 'box_post_keywords' in
/home/proteins/public_html/wp-content/plugins/seo-smart-links-pro/seo-smart-links-pro.php
on line
433
Warning
: Illegal string offset 'box_post_keywords' in
/home/proteins/public_html/wp-content/plugins/seo-smart-links-pro/seo-smart-links-pro.php
on line
433
Warning
: Illegal string offset 'box_post_keywords' in
/home/proteins/public_html/wp-content/plugins/seo-smart-links-pro/seo-smart-links-pro.php
on line
433
Warning
: Illegal string offset 'box_post_keywords' in
/home/proteins/public_html/wp-content/plugins/seo-smart-links-pro/seo-smart-links-pro.php
on line
433
Warning
: Illegal string offset 'box_post_keywords' in
/home/proteins/public_html/wp-content/plugins/seo-smart-links-pro/seo-smart-links-pro.php
on line
433
Warning
: Illegal string offset 'box_post_keywords' in
/home/proteins/public_html/wp-content/plugins/seo-smart-links-pro/seo-smart-links-pro.php
on line
433
Warning
: Illegal string offset 'box_post_keywords' in
/home/proteins/public_html/wp-content/plugins/seo-smart-links-pro/seo-smart-links-pro.php
on line
433
Warning
: Illegal string offset 'box_post_keywords' in
/home/proteins/public_html/wp-content/plugins/seo-smart-links-pro/seo-smart-links-pro.php
on line
433
Warning
: Illegal string offset 'box_post_keywords' in
/home/proteins/public_html/wp-content/plugins/seo-smart-links-pro/seo-smart-links-pro.php
on line
433
Warning
: Illegal string offset 'box_post_keywords' in
/home/proteins/public_html/wp-content/plugins/seo-smart-links-pro/seo-smart-links-pro.php
on line
433
Warning
: Illegal string offset 'box_post_keywords' in
/home/proteins/public_html/wp-content/plugins/seo-smart-links-pro/seo-smart-links-pro.php
on line
433
Warning
: Illegal string offset 'box_post_keywords' in
/home/proteins/public_html/wp-content/plugins/seo-smart-links-pro/seo-smart-links-pro.php
on line
433
Warning
: Illegal string offset 'box_post_keywords' in
/home/proteins/public_html/wp-content/plugins/seo-smart-links-pro/seo-smart-links-pro.php
on line
433
Protein shakes have virtually taken a back seat when other super foods like POM juice and Acai berries became widely popular. But if you are trying to become healthier or you are simply looking for ways to lose weight, taking protein shakes should not be completely ruled out.
Protein is an indispensable nutrient. It is far easier to achieve fitness goals with the help of protein shakes. It is essential in building more muscles. In addition to that, it makes you feel full for a longer period of time. Stuffing your body with more proteins can prevent you from gorging more on other foods. But while protein is such an important nutrient, many animal sources of protein contain fats. This is where protein shakes come in. They supply your body with the proteins that you need without the additional fats. Furthermore, vitamins and minerals are also supplied to your body.
But as mentioned earlier, it is slowly starting to lose its popularity due to the promotion of other super foods such as POM juice and Acai Berry. POM juice has been touted as one of the best sources of antioxidants. With so many advertisements promoting POM juice using superlatives, it makes one wonder if this is just pure hype. POM juice actually contains more sugar than average protein shake drinks. This might not be the most ideal drink to diabetics. The POM juice is actually just the processed form of the real pomegranate juice. It might not contain as much nutrients and antioxidants as the real pomegranate fruit.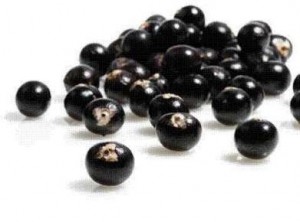 Acai berries are essential protein foods. They are great sources of amino acids, the building blocks of proteins. If you are eating 100 grams of Acai berries, you are supplementing about 6% of proteins to your body. What is great about Acai berries is that it is made up of a variety of amino acids. Other foods only have a maximum of two types of amino acids. However, it is still imperative that you get the real source of Acai berries. The processing of the juice might have successfully killed most of its nutrients.
This is why protein shakes should still be included in your diet. Protein shakes are more natural. They are taken from raw fruits and vegetables essential to the health. You also have the upper hand on how you make your protein shakes. You can lessen the sugar content or mix and match ingredients. Also, you can create different protein shakes flavours so you won't easily get tired of the taste.
No related posts.