Warning
: Illegal string offset 'box_post_keywords' in
/home/proteins/public_html/wp-content/plugins/seo-smart-links-pro/seo-smart-links-pro.php
on line
433
Warning
: Illegal string offset 'box_post_keywords' in
/home/proteins/public_html/wp-content/plugins/seo-smart-links-pro/seo-smart-links-pro.php
on line
433
Warning
: Illegal string offset 'box_post_keywords' in
/home/proteins/public_html/wp-content/plugins/seo-smart-links-pro/seo-smart-links-pro.php
on line
433
Warning
: Illegal string offset 'box_post_keywords' in
/home/proteins/public_html/wp-content/plugins/seo-smart-links-pro/seo-smart-links-pro.php
on line
433
Warning
: Illegal string offset 'box_post_keywords' in
/home/proteins/public_html/wp-content/plugins/seo-smart-links-pro/seo-smart-links-pro.php
on line
433
You know I have really been quite into healthy stuff since I was a kid.. after all, this is what the blog is about..Healthy Drinks! So today, let us look at how you can shake up some really mouth watering juices and vegetarian blends for kids.
Well.. I am also quite into smoothies, so today, let me share with you 2 recipes on making high protein vegetarian drinks for kids. Yes.. drinks that kids are loving it and yet packed with the all good protein source.
First off, let us understand which fruits are rich in proteins. For a start, peaches and apricots are fruits that contained one of the highest amount of natural proteins. Other fruits such as pears and and avocados are also among the competition.
So today, we will learn some fruit smoothies that are packed with nutritional goodies but yet, very thirst quenching and healthy for kids.
High Protein Drink 1 –Berry Peach Smoothie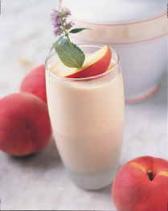 As mentioned, peaches are one of the highest sources of proteins for fruits… and when we add raspberries, it combines a huge amount of antioxidants into the mix, thus making it not only a fruity vegetarian drink with high protein… but also helps to enhance immune system by preventing infections.
Here is the recipe for this amazing fruity drink that you kids will love.
1 cup nonfat peach yogurt
3/4 cup peach nectar
1/2 cup raspberries
1 1/2 cup ripe medium peaches, diced
Combine the yogurt and nectar in a blender. Add the raspberries and peaches. Blend until smooth.
High Protein Drink 2 – Peanut Butter Smoothie
Ok… the name says it all. If you saw my other post on protein smoothie recipes, you will know that one vegetarians get their proteins from nuts and soy products.
The bonus part about this smoothie is that kids love peanut butter. So.. you can easily make a high protein vegetarian drink for your kids by giving them what they actually want.
1/2 cup soy milk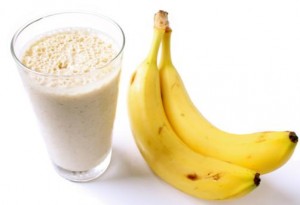 1/2 cup silken tofu
1/3 cup creamy peanut butter
2 bananas — frozen
2 tablespoons chocolate syrup
Combine soy milk, tofu, and peanut butter in blender. Add bananas, chocolate syrup, and any ice cubes if desired. Blend until smooth.
Smoothies are great thirst quenchers and certainly makes it more appealing for any kids to want them.
What I am trying to say is this… sometimes.. making healthy meals does not necessarily need to be boring and stagnant.
When we add more colors and variations into the mix (and kids love bright colors).. it certainly makes it more fun and enjoyable being a healthy kid.
No related posts.