Warning
: Illegal string offset 'box_post_keywords' in
/home/proteins/public_html/wp-content/plugins/seo-smart-links-pro/seo-smart-links-pro.php
on line
433
Warning
: Illegal string offset 'box_post_keywords' in
/home/proteins/public_html/wp-content/plugins/seo-smart-links-pro/seo-smart-links-pro.php
on line
433
Warning
: Illegal string offset 'box_post_keywords' in
/home/proteins/public_html/wp-content/plugins/seo-smart-links-pro/seo-smart-links-pro.php
on line
433
Warning
: Illegal string offset 'box_post_keywords' in
/home/proteins/public_html/wp-content/plugins/seo-smart-links-pro/seo-smart-links-pro.php
on line
433
Warning
: Illegal string offset 'box_post_keywords' in
/home/proteins/public_html/wp-content/plugins/seo-smart-links-pro/seo-smart-links-pro.php
on line
433
Warning
: Illegal string offset 'box_post_keywords' in
/home/proteins/public_html/wp-content/plugins/seo-smart-links-pro/seo-smart-links-pro.php
on line
433
Warning
: Illegal string offset 'box_post_keywords' in
/home/proteins/public_html/wp-content/plugins/seo-smart-links-pro/seo-smart-links-pro.php
on line
433
Warning
: Illegal string offset 'box_post_keywords' in
/home/proteins/public_html/wp-content/plugins/seo-smart-links-pro/seo-smart-links-pro.php
on line
433
Warning
: Illegal string offset 'box_post_keywords' in
/home/proteins/public_html/wp-content/plugins/seo-smart-links-pro/seo-smart-links-pro.php
on line
433
Warning
: Illegal string offset 'box_post_keywords' in
/home/proteins/public_html/wp-content/plugins/seo-smart-links-pro/seo-smart-links-pro.php
on line
433
Warning
: Illegal string offset 'box_post_keywords' in
/home/proteins/public_html/wp-content/plugins/seo-smart-links-pro/seo-smart-links-pro.php
on line
433
Warning
: Illegal string offset 'box_post_keywords' in
/home/proteins/public_html/wp-content/plugins/seo-smart-links-pro/seo-smart-links-pro.php
on line
433
Warning
: Illegal string offset 'box_post_keywords' in
/home/proteins/public_html/wp-content/plugins/seo-smart-links-pro/seo-smart-links-pro.php
on line
433
Warning
: Illegal string offset 'box_post_keywords' in
/home/proteins/public_html/wp-content/plugins/seo-smart-links-pro/seo-smart-links-pro.php
on line
433
Warning
: Illegal string offset 'box_post_keywords' in
/home/proteins/public_html/wp-content/plugins/seo-smart-links-pro/seo-smart-links-pro.php
on line
433
Warning
: Illegal string offset 'box_post_keywords' in
/home/proteins/public_html/wp-content/plugins/seo-smart-links-pro/seo-smart-links-pro.php
on line
433
You may be asking the question; do protein shakes work to help with gaining muscle? If so the answer is yes. The reason protein shakes help is because weight training usually results in slightly damaged muscles; little rips and tears in the here and there. In order for the muscle to repair itself it needs protein and that is how a high protein diet comes into to muscle building.
As your muscle mass increases you find that your body will use up more calories each day and therefore you cannot stay on the same diet that you were on prior to getting those muscles. Hence the easiest way for you to get the amount of calories your body needs while still getting your high protein content and not getting too much fat is through low carb protein shake.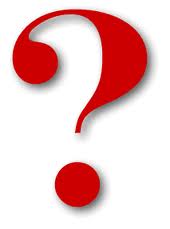 If you really want to test out the theory of do protein shakes work then the best thing to do is to start on a protein shake diet. You can opt to purchase readymade shakes but this may turn out to be very expensive so instead you can purchase protein powder and make your own protein shakes at home. The good news is that you can find both the powder as well as the readymade shake right here online.
If you want to build a lot of muscle then you can choose one that also has the ingredient creatine. This helps to repair muscles faster so that you can work them more and stretch them more. The drawback of this ingredient is that it causes water retention so you will find that you will be drinking more water than usual .
Do protein shakes work?? The answer has been there all along. You may have even tried it for a short time, but before you got the maximum impact, you quit. And in doing so, you shot yourself in the foot.
Inadequate protein intake will shut down your metabolism and put you in a fat-storage and muscle-wasting phase. You'll progressively break down muscle and store more fat.
When you just start consuming the protein shakes you may find that your bowel movements become a bit more regular but this isn't too much of a problem if it is not excessive. But other than that the answers to the question of do protein shakes work is a resounding yes! The proof is in the society.
Related posts: