Warning
: Illegal string offset 'box_post_keywords' in
/home/proteins/public_html/wp-content/plugins/seo-smart-links-pro/seo-smart-links-pro.php
on line
433
Warning
: Illegal string offset 'box_post_keywords' in
/home/proteins/public_html/wp-content/plugins/seo-smart-links-pro/seo-smart-links-pro.php
on line
433
Warning
: Illegal string offset 'box_post_keywords' in
/home/proteins/public_html/wp-content/plugins/seo-smart-links-pro/seo-smart-links-pro.php
on line
433
Warning
: Illegal string offset 'box_post_keywords' in
/home/proteins/public_html/wp-content/plugins/seo-smart-links-pro/seo-smart-links-pro.php
on line
433
Warning
: Illegal string offset 'box_post_keywords' in
/home/proteins/public_html/wp-content/plugins/seo-smart-links-pro/seo-smart-links-pro.php
on line
433
Warning
: Illegal string offset 'box_post_keywords' in
/home/proteins/public_html/wp-content/plugins/seo-smart-links-pro/seo-smart-links-pro.php
on line
433
Warning
: Illegal string offset 'box_post_keywords' in
/home/proteins/public_html/wp-content/plugins/seo-smart-links-pro/seo-smart-links-pro.php
on line
433
Warning
: Illegal string offset 'box_post_keywords' in
/home/proteins/public_html/wp-content/plugins/seo-smart-links-pro/seo-smart-links-pro.php
on line
433
Warning
: Illegal string offset 'box_post_keywords' in
/home/proteins/public_html/wp-content/plugins/seo-smart-links-pro/seo-smart-links-pro.php
on line
433
Warning
: Illegal string offset 'box_post_keywords' in
/home/proteins/public_html/wp-content/plugins/seo-smart-links-pro/seo-smart-links-pro.php
on line
433
Warning
: Illegal string offset 'box_post_keywords' in
/home/proteins/public_html/wp-content/plugins/seo-smart-links-pro/seo-smart-links-pro.php
on line
433
Warning
: Illegal string offset 'box_post_keywords' in
/home/proteins/public_html/wp-content/plugins/seo-smart-links-pro/seo-smart-links-pro.php
on line
433
Warning
: Illegal string offset 'box_post_keywords' in
/home/proteins/public_html/wp-content/plugins/seo-smart-links-pro/seo-smart-links-pro.php
on line
433
Warning
: Illegal string offset 'box_post_keywords' in
/home/proteins/public_html/wp-content/plugins/seo-smart-links-pro/seo-smart-links-pro.php
on line
433
Warning
: Illegal string offset 'box_post_keywords' in
/home/proteins/public_html/wp-content/plugins/seo-smart-links-pro/seo-smart-links-pro.php
on line
433
Warning
: Illegal string offset 'box_post_keywords' in
/home/proteins/public_html/wp-content/plugins/seo-smart-links-pro/seo-smart-links-pro.php
on line
433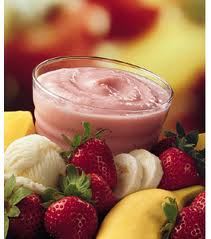 Question: Are Protein Shakes Good For You More Than Real Food In a Bodybuilding Diet?
If you some bodybuilders I workout with drink as much as five of these drinks a day and they say with conviction that protein shakes are better than food for growing muscle. Is this true?'re new to bodybuilding and confused with the massive amount of advertising on all sorts of protein shakes in magazines and television and how these protein shakes are the reason why pros look the way they do, be assured you're not alone.
Answer: There's no doubt that real food is by far the most important component of a bodybuilding diet. There are so many nutrients that real food contains, many of which have not even been discovered yet, that you would be doing yourself a disservice by limiting the amount of real food that you are eating,
However protein shakes do offer the fitness enthusiast and bodybuilder a convenient way to consume daily requirement of protein, without having to ingest real food in all of your five to six meals every day. In addition, the best protein shakes in the market offer a protein blend of different sources of protein, something that introduces amino acid variety into your bodybuilding diet, therefore making your diet more complete.
I tend to weight lift 4/7 days a week and I find protein shakes to be a excellent and very convenient source of protein. However I do make time to prepare meals with egg whites, fish, seafood and chicken as they are great sources of protein. At time when I run on a tight schedule, protein shakes end up being more favorable to me.
I usually take a double dosage of protein shakes (roughly 60grams of protein for 200 calories) after workout, depending on what time I work out.
After months of research and trialing various brands, I found Optimium Whey to be really good. Its around 25-30g of protein for roughly 100-120 calories depending on the flavor you buy. It can be fairly expensive but I have done ample research to find a good price for Optimium Whey.
Most of the other protein shakes I have tried are not good to taste, but optimum whey is quite delicious and the fact that it has such a low calorie count it's an added bonus.
One of my favorite protein shake recipes is 2 scoops of Optimum Whey's vanilla (220 cals, 60g protein), A good sized frozen Banana (roughly 100 cals, good source of potassium with some protein), and a cup of non fat skim milk with a cup of water (90 cals, with some calcium and vitamins). Blend them together and you have a fairly tasty shake that is quite filling. Then again, if you weight lift use 60+grams of protein, you can cut that recipe in half and make a version suited for yourself at half the calories if you wish.
Optimium Whey offers a ratio of 100 calories for 25-30g of protein. There are some that offer 300-400 calories, I don't recommend using those unless you're a body builder wanting to bulk up. Also bear in mind that extra calories equals fat.
In conclusion, are protein shakes good for you? Yes, but don't rely on pure protein shakes as your main source everyday. Other sources may be higher in calories but they pack in extra good nutrients you shouldn't miss.
No related posts.