Warning
: Illegal string offset 'box_post_keywords' in
/home/proteins/public_html/wp-content/plugins/seo-smart-links-pro/seo-smart-links-pro.php
on line
433
Warning
: Illegal string offset 'box_post_keywords' in
/home/proteins/public_html/wp-content/plugins/seo-smart-links-pro/seo-smart-links-pro.php
on line
433
Warning
: Illegal string offset 'box_post_keywords' in
/home/proteins/public_html/wp-content/plugins/seo-smart-links-pro/seo-smart-links-pro.php
on line
433
Warning
: Illegal string offset 'box_post_keywords' in
/home/proteins/public_html/wp-content/plugins/seo-smart-links-pro/seo-smart-links-pro.php
on line
433
Warning
: Illegal string offset 'box_post_keywords' in
/home/proteins/public_html/wp-content/plugins/seo-smart-links-pro/seo-smart-links-pro.php
on line
433
Warning
: Illegal string offset 'box_post_keywords' in
/home/proteins/public_html/wp-content/plugins/seo-smart-links-pro/seo-smart-links-pro.php
on line
433
Warning
: Illegal string offset 'box_post_keywords' in
/home/proteins/public_html/wp-content/plugins/seo-smart-links-pro/seo-smart-links-pro.php
on line
433
Warning
: Illegal string offset 'box_post_keywords' in
/home/proteins/public_html/wp-content/plugins/seo-smart-links-pro/seo-smart-links-pro.php
on line
433
Warning
: Illegal string offset 'box_post_keywords' in
/home/proteins/public_html/wp-content/plugins/seo-smart-links-pro/seo-smart-links-pro.php
on line
433
Warning
: Illegal string offset 'box_post_keywords' in
/home/proteins/public_html/wp-content/plugins/seo-smart-links-pro/seo-smart-links-pro.php
on line
433
Warning
: Illegal string offset 'box_post_keywords' in
/home/proteins/public_html/wp-content/plugins/seo-smart-links-pro/seo-smart-links-pro.php
on line
433
Warning
: Illegal string offset 'box_post_keywords' in
/home/proteins/public_html/wp-content/plugins/seo-smart-links-pro/seo-smart-links-pro.php
on line
433
Warning
: Illegal string offset 'box_post_keywords' in
/home/proteins/public_html/wp-content/plugins/seo-smart-links-pro/seo-smart-links-pro.php
on line
433
Warning
: Illegal string offset 'box_post_keywords' in
/home/proteins/public_html/wp-content/plugins/seo-smart-links-pro/seo-smart-links-pro.php
on line
433
Warning
: Illegal string offset 'box_post_keywords' in
/home/proteins/public_html/wp-content/plugins/seo-smart-links-pro/seo-smart-links-pro.php
on line
433
Warning
: Illegal string offset 'box_post_keywords' in
/home/proteins/public_html/wp-content/plugins/seo-smart-links-pro/seo-smart-links-pro.php
on line
433
Our body is using a pace that helps burn food quickly, it is called metabolism. A quick metabolism is crucial for weight in long term, and one of the essentials to long term weight loss is to boost up the metabolism of your body.
There are two different ways that we can help out manage our metabolism.
The first way is by resistance training and weight training. Because every lean muscle is considered metabolically dynamic tissue, it requires more energy to maintain. Through burning calori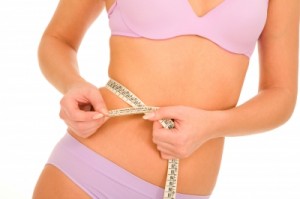 es you intake, your body creates this energy. The metabolism of your body goes quicker as your muscles get leaner. Even when you're sleeping, your body will burn now more calories.
The other way to boost up your body's metabolism is by managing the quantity and timing of the food you eat. We all have been taught that eating three meals per day is the organic way to eat; however, we all know that this theory is incorrect. The greatest thing we can do for our health and weight is to eat tiny frequent meals everyday – this means we must consume food every few hours or every time we go hungry. The greatest way to boost up our metabolism which would help in weight loss is change our heating habits.
For many adults, one of the hardest things to do is to locate the time throughout the day to consume a healthy, well-balanced meal. For some people who are workaholics, it may be unattainable to locate the time to consume extra healthy meals throughout the day, let alone have time to ready up those healthy meals. Even for people that have more leisure time, organize even a few extra meals may be too much work. People are likely to reach for pre-mixed or prepared foods which are normally the opposite of nutritious healthy meal.
This is where a healthy, well-balanced, nutritious meal replacement shake take on in a healthy eating program. Many meal replacement shakes are low in fat, low in calorie content, tasty, filling and can fill the void if every you need a tiny nutritious meal on-the-go, or with no preparation.
Most of the meal replacement shakes are either prepared already or in powder form to be mixed with water or milk. The advantage of a pre-mixed shake is that it is prepared at any minute however; a weight loss shake in the shape of shake mix can become a meal replacement with just a little shakes of the container. The fact that, shake mix can be even handier as there is it only takes up less space that you can carry anywhere and have a shake mixed in just a flash.
Moreover, to filling a void meal replacement shakes, weight loss protein shakes are a healthy alternative to pre-prepared food and snacks. Many of then have less than 120 calories, low in carbs, low in fat ad has supplemental minerals and vitamins. For instance, take the ViSalus brand weight loss shake. This shake has above 20 added minerals and vitamins roughly 100 calories per serving. It costs roughly $2 per serving.
Yes, meal replacement shakes are healthy, if you use it in appropriate way. We know that if you intake too much be ready for the consequences. And still, healthy diet and exercise is still the best solution to lose weight.
Related posts: